Egalitarian Aspects of Scale-free Networks
Resumo
Scale-free networks are frequently described as the zenith of inequality and sometimes even pin-pointed as a natural cause of concentrations, including accumulation of resources in human society. Although coherent with theory and empirical data, there are at least three aspects of scale-free networks that are egalitarian. Using the social network metaphor (which is easier to grasp): 1) the presence of each agent (vertex or component) in diverse networks, while each agent has the same amount of resources (e.g. time) for engaging (establishing links or edges) with other individual agents, ideas or objects; 2) the constant change in the concentration of resources (in this case, links) of each agent; 3) the uniform distribution of resources with respect to the amount of resources per agent (the more resources per agent, the fewer the agents). We also consider the importance of vertices that are not hubs and overstatements on the importance of the hubs. The conclusions suggest the urge of research to better examine and model the relevance of the vertices that are not hubs (i.e. peripheral and intermediary) and verify the need to better weight the emphasis current literature places in the association of inequality to the scale-free networks (and other phenomena in which power laws are found).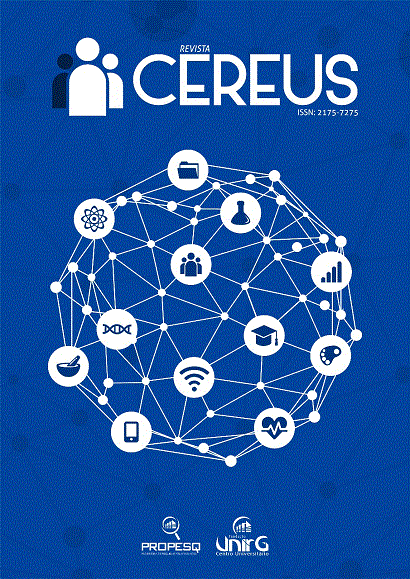 Como Citar
Fabbri, R. (2018). Egalitarian Aspects of Scale-free Networks. REVISTA CEREUS, 10(4), 98-106. Recuperado de http://ojs.unirg.edu.br/index.php/1/article/view/2298
Copyright (c) 2018 REVISTA CEREUS
This work is licensed under a
Creative Commons Attribution-NonCommercial-NoDerivatives 4.0 International License
.
DECLARAÇÃO DE TRANSFERÊNCIA DE DIREITOS AUTORAIS
Os autores do manuscrito submetido declaram ter conhecimento que em caso de aceitação do artigo, a Revista Cereus, passa a ter todos os direitos  autorais sobre o mesmo. O Artigo será de propriedade exclusiva da Revista, sendo vedada qualquer reprodução, em qualquer outra parte ou meio de divulgação, impressa ou eletrônica.